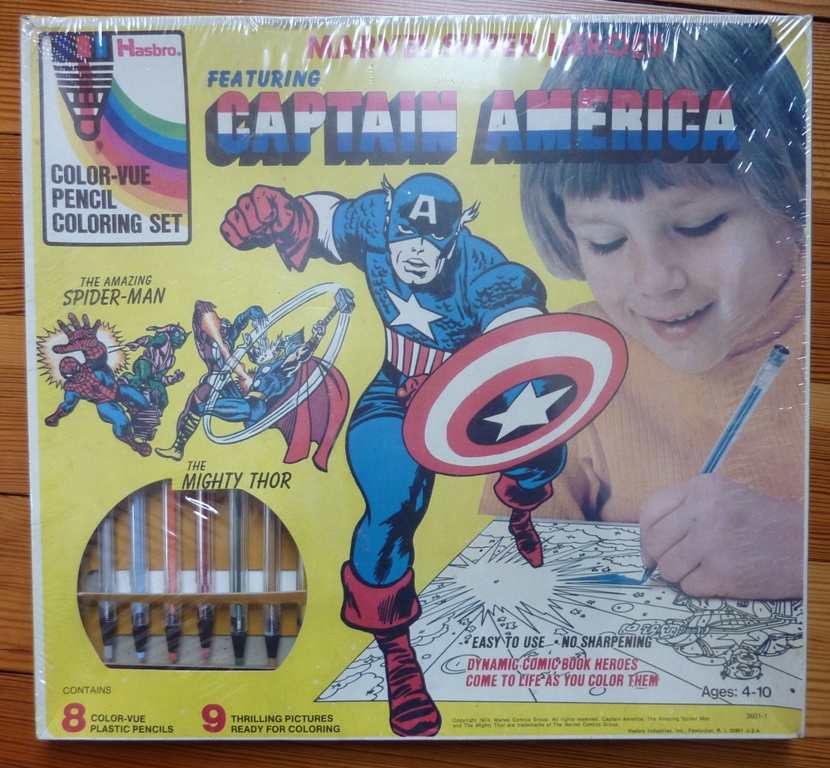 Captain America Colored Pencil Set
1974. Great Kirby art on the front, plus Spidey
and the Green Goblin by Romita!
This has never been opened! Great condition!
SOLD!
Mego Action Figures
Softcover book, with lots and lots of B&W and color photos of Megos, including Marvel and DC superheroes, Star Trek, Wizard of Oz, Planet of the Apes, prototypes, never produced figures, foreign exclusives and more!
$10
Mojo action figure
A Toys-R-Us Exclusive figure. This was later released in different
packaging for the general public, but this is the one that was created just
for a Toys-R-Us promotion. You could only get this one by buying five other
Marvel action figures. How scarce does that make this one?
only $10!
Organic Gardening Magazine
April, 1993
Cover is a parody of Fantastic Four #1. Still sealed in its original bag.
$5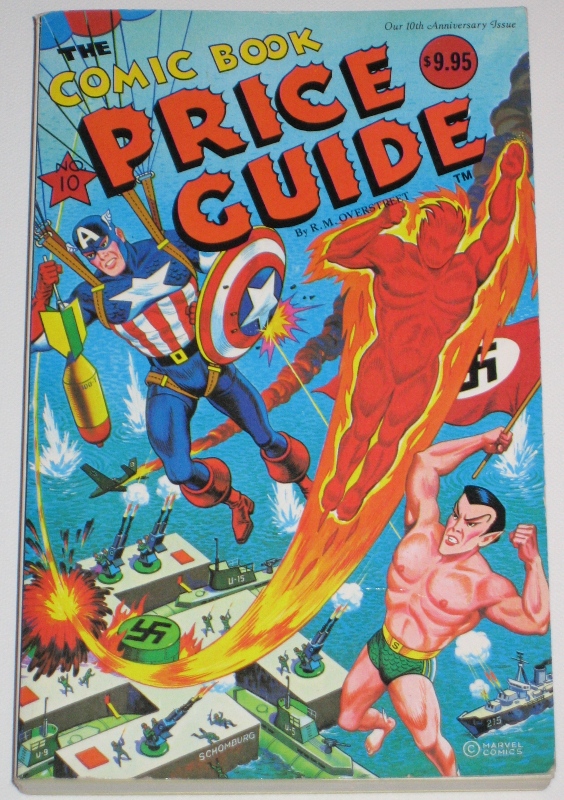 Overstreet Comic Book Price Guide
10
Softcover edition of the Bible of the comic book industry, from 1980, featuring the Invaders (Captain America, Sub-mariner, Human Torch) on the cover, painted by Alex Schomburg. FN (appears VF-NM, but small tear fc)
$10 Sale $5
Overstreet Comic Book Price Update
1
From 1995. Softcover book published as a mid-year update of Golden Age prices. About half the width of a standard Overstreet Price Guide. Great articles on original comic art and on EC's. B&W and color photos. Very Fine.
$15
&nbsp
I have about a gazillion items to sell. Slowly, as time permits, I'm posting them here and on eBay.
See something you like? Just send me an e-mail.

I've tried to proofread everything as closely as possible, but I can't be held responsible for typographical errors on this site. Sorry. If you spot a mistake, I'll gladly fix it, though. If you see a price that looks too good to be true... odds are pretty good that it's not a typo and it's bargain-priced because I want to sell it! Thanks!
Shipping in the U.S.A.: For non-CGC comics, $5.00 for shipping. For CGC comics, $9.95 for insured Priority Mail shipping. For artwork, $9.00 for insured Priority Mail shipping. For everything else and everywhere else, please inquire.