Just a guy and his collection of comic art.
This is NOT a commercial site with a lot of sales pitches.
This is simply a site by a lover of original comic book art, for myself and others who appreciate original art.
This site focuses on two areas:
1) Original comic book artwork
2) Seduction of the Innocent and the comic book censorship movement of the 1940's-1950's.
Most of this art is not for sale yet.* When my older daughter, pictured at right, is ready for college in 2025, I'll probably do a big art sell-off to help pay for tuition. Until then, you can find the art I am selling on my "For Sale" page.
<!img src="images/Goblin.gif" >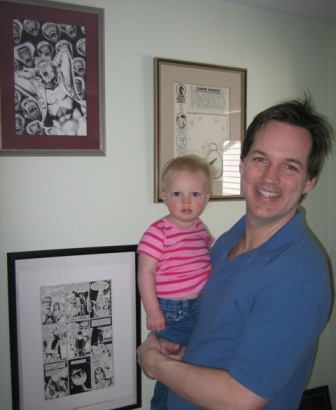 My Art & Comics for sale

I've already sold a lot of art & CGC graded books. But I still have a few things left. Have a peek.


Check here to see if I have anything up for grabs on eBay at the moment!